CREATE A WELCOMING ATMOSPHERE
The Aroma DecoFlame range meets all of your requirements. You can use it both with a silk flame, and by plugging in inflatable designs thanks to the velcro provided for this purpose. It can also be used both indoors and outdoors (weather permitting), day and night thanks to its built-in lighting (LED or halogen). It can be used 24/7 without worries.
2 models available to meet your needs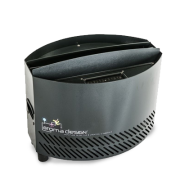 1
DecoFlame 120
(LED lighting system)
L 51 cm x Lg 37 cm x H 41 cm
14 kg
230V – 50/60Hz – 500W – 2.2A
or 115V – 60Hz
Lighting system : RGB 18 x 5W + DMX 512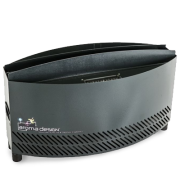 1
DecoFlame 200
(LED Lighting version)
L 74 cm x Lg 37 cm x H 41 cm
21,2 kg
230V – 50/60Hz – 1000W – 4,3A
ou 115V – 60Hz
Lighting system : LED RGB 2 spots of 18 x 5W + DMX 512
All of our flames are made of silk, and are cut and sewn by hand. The quality of the fabric and its finish allows for unparalleled realism and elegance. The work done by hand gives us great creative flexibility which can be made available to you if you want a custom shape. Customize your flame by giving it a different shape or by asking us to print the silk with your own designs. Contact us for advice!
Plug and turn it on, these are the only two instructions necessary to operate the Aroma DecoFlame. It is also possible to connect the machine to a remote control system. Convenient to change the color and lighting of the Light and LED versions.
Discover our range of silk flames manufactured in France on our store.
Energize your spaces with the DecoFlame available on our store: ue-europe.com
Contact us, we will provide you with our expertise and personalized service.